Happy Tuesday PaleoPosse! I've just got a quick one for you this week.
Have you guys been watching the SyFy channels latest hit, Warehouse 13?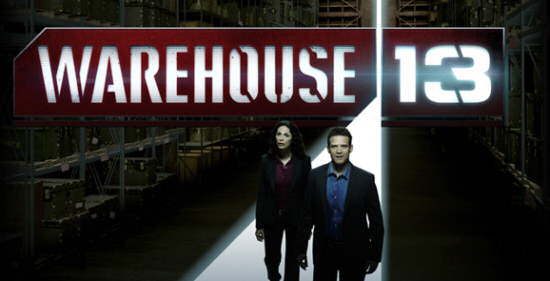 If not, you should be.
Don't get me wrong…it has it's fair share of ridiculous silliness… silly little quips that pull you out of the story… BUT NONETHELESS!!! The show is mostly awesome, except for ONE thing…
The special effects… *barf*
The shows' premise is epic in it's simplicity: That objects have meaning, given to them by the actions of their owners, and that meaning gives those objects powers.  This idea is beautifully realistic when you think about it… Edison's first light bulb certainly has a "power" of it's own, to inspire, to challenge, and even to corrupt people…Darwin's magnifying glass could be said to be equally inspiring.
The only difference between the "power" that we give to these kinds of objects in real life and Warehouse 13's interpretation of it is that the objects have a power in-and-of themselves, independent of the person deriving the meaning of the object.
For example:
Harriet Tubman's Thimble – Allows the owner to assume the appearance of anyone he or she chooses. (in reference to Harriet Tubman being "invisible" on the underground railroad"
Robin Hood's Crossbow – Allows the shooter to hit any target at any distance. (reference: obvious)
Edgar Allen Poe's Pen & Notebook – Whatever the user writes in the notebook, comes to life.  (reference: stretched)
This "technique" or "idea" or "motif", or whatever you want to call it…is almost certainly one of the most common "tropes" in comic books & sci-fi movies, but Warehouse 13 has managed to serialize it, which allows the show to explore the full consequences of the idea.  And I think that's pretty sweet, and they do it really well.
So, take this cool idea, add very good acting (for SyFy, at least), pretty good writing, and the best ratings SyFy has seen in years, and you'd think that at the very least, the show would have decent special effects, right?  WRONG!
I think I remember someone telling me that SyFy has their own "in-house" special effects team that does all their shows and movies, which makes sense I guess (meh), but they SUCK.
Anywho, that's my blog post this week.  Happy Tuesday!