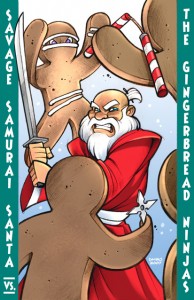 SO. you are friends with a dudenerd, and you gotta give him a christmas present. what does he want? to be ben, of course!   Or maybe you're married to a nerd and you just want him to be like me. I don't know, maybe you're training my doppelganger to replace me.  … … …
suppose that for some reason, you want to turn person X into a ben, or at least a first order approximation… HERES SOME STUFF YOU WILL NEED TO FACILITATE THE CHANGE.
First off, Ben is half japanese. How can we convince anyone that I am half japanese?
Simple! First, you need to know the tricks involved in being japanese:
Tricks!
and then there's also this!
If you've read the book, and carry around the sword-umbrella NO ONE WILL THINK THAT YOU ARE NOT JAPANESE, and the fact that you don't look japanese will make people think that you are HALF japanese. PROBLEM SOLVED.  (note, this trick will not work if you are actually japanese) (also note that the umbrella will also be helpful if it rains)
Secondly, Person X is not a Man! IS THERE SOME KIND OF INSTRUCTIONAL VIDEO WHICH BOOSTS MANLINESS?
THIRDLY, ben is a Musician. He sings and plays in a band OH GOD HOW DO I FAKE THIS?
It's simple, duda! If you can't sing I recommend the:
JAPANESE SINGING EIGTH-NOTE THING
where you push on the stick determines the note, and then you squish the corners of his mouth to make him sing… well… kind of (if you are at work turn up the sound before you play the video)
As For instruments, he plays TWO INSTRUMENTS AWESOMELY!
and…
BE A MAN! THE BACH STRADIVARIUS TRUMPET!
an awesome silver-coloured Bach Stradivarius b-flat trumpet. RAD!
Fourthly, ben knows all sorts of trivia! HOW CAN I FAKE THAT?
Ben Knows a lot of trivia, but he also likes to make up trivia to see if he can fool the people he's talking to. TO Replicate this ability you will need two things: REAL TRIVIA, and FAKE TRIVIA.
BOOK OF SECRET TRIVIA!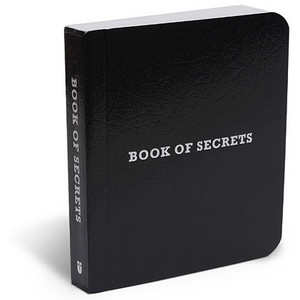 It'S A BOOK FULL OF SECRETS!
Just keep it in your pocket, and slip bits of trivia into any conversation you're having. Like how tycho brahe died of a having to pee really bad. did you know that?
Okay, so. what about making up trivia all the time? how can you pass that off?
furry old lobster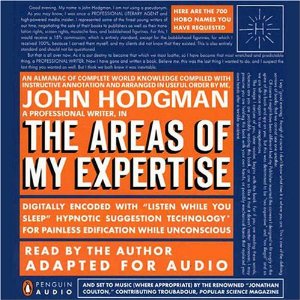 just memorize this. John hodgman's audiobook! Why the audiobook? Because it's got stuff like this in it! WOOOOOO. bethany gets mad at me when i sing this song whenever i'm in maine (or anywhere else) (But the temptation is strongest in maine)(seriously, lobsters come up a lot in conversation in maine).
#5 Ben's a Physicist!
So you want to fake the know it all swagger of a physicist. It's not that hard, just throw some math words around and people go to sleep.  If you're backed up against a wall, though, you might have to fake some actual knowledge…
LEARN TO EXTIMATE
Seriously. people love it when you estimate stuff.
Also,
superhero physics
6? i dunno. Ben's Canadian. How can you adopt a canadian mentality?
Listen, as far as you know, the canadian mentality is a complicated entity. It's half swagger, half depressing knowledge of your own demise. It has to do with the existence of terrifying winter, and also delicious fatty food. (Also, say the word "guys" and "buddy" and "bud" around a lot)
First off, lets talk about the swagger. two words:!
SCOTT PILGRIM
read the entire series from beginning to end. learn to Believe! YOU'VE GOT TO BELIEVE!!!
and now, the sense of impending doom.
The Machine of Death
Listen. Winter is coming. your car is going to get stuck, and your fingers and ears are going to hurt, and you won't be able to walk, and it will always be dark and your bills will go up, and things will be AWEFUL FOREVER. but it's not a bad thing, dude. it's a natural thing. come to terms with it. summer doesn't last forever, but it isn't meant to.
It's Clear that Ben is an Eclectic guy