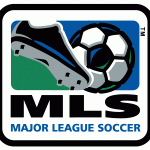 I imagine that many readers of this blog and listeners of Science… sort of wished the US played better with others when it came to foreign affairs. This can probably only happen when this country starts to have more respect for other countries and care about the things they care about; I'm not talking about socialized medicine or vegemite, so relax. I happen to think that if more Americans cared just a little about soccer than we would have a better understanding of world politics.
Stick with me and imagine this scenario…. You're a basketball fan. What if instead of Chicago, New York, Miami, Cleveland, etc., LaBron James was considering going to Milan, Barcelona, Manchester, or Munich with an outside chance of going to Sao Paulo or Guadalajara? Ok, maybe you'd hate those cities (and their respective countries) a little more but you'd also probably respect them a little more too. Bonus, you'd probably also know where they are. That's soccer. You're not only worried about stars going to a different club, you're worried about them going to a different country.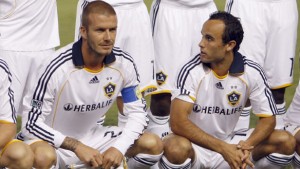 Know it or not, the US has their own professional soccer league, MLS. They actually have some decent players too: David Beckham, Landon Donovan, Thierry Henry, Juan Pablo Angel, Giovanni, Rafa Marquez, Freddy Ljumberg, and it's rumored that Ronaldinho is on his way to LA. So, American soccer is not the backwater of sport that some might have you believe. Maybe it's not the best league in the world, but so what, it's ours – be proud.
As I write this San Jose and Colorado are battling it out in a playoff game for a spot in the final. Whoever wins will face the winner of LA vs. Dallas (watch it Sunday, NOv 14 at 9:00 ET on ESPN2) for the MLS cup on Nov 21 (8:30 ET on ESPN). Why not watch a game, you might even like it? Worst case scenario, you turn it off and watch an old Star Trek: Deep Space 9. Anyway, if Americans start liking soccer, they might find themselves inadvertently knowing where a few other countries are. Then, who knows, maybe we'll sign the Kyoto Protocol.