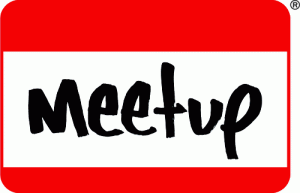 Hey Paleoposse,
Jacob was feeling lonely and said we should do some sort of meetup down south so he can make friends and leave the house for something other than work. I said sure and offered to drive all way down to Florida so provide double the incentive for all the Paleoposse to come out for a night of drinks, science, and burgeoning friendships. Would you like some details? You can have them!
Date: Friday, May 13th, 2011
Where: Stubbies & Steins in Gainesville, FL (click the link for directions)
Time: After Dinner (seriously, Jacob and I are gonna grab a bite to eat then head over, your best bet is to follow us on Twitter, I'm @haupt and he's @jacobstump)
Who: Me and Jacob! Not sure what we look like and don't want to seem super awkward searching around for us? That's an easy fix, just head on over to our About Ryan and About Jacob pages on the main Science… sort of website.
Why: Seriously? We covered that at the very beginning. Fun.
We may not stay at Stubbies & Steins so knowing where we head next, theoretically Tall Pauls, could also be accomplished by following us.
This is gonna be a great time, so come if you can. Obviously this is a bar on Friday night, so I make no promises for patrons under 21 getting in. And let's all be responsible: Please don't drink and drive. Even in Florida.
xoxo,
Ryan (& Jacob)
P.S. For an audio version of this announcement, you can get that on Episode 83 – Down Under.
Related Media:
Science (LEGO Nonfiction): A LEGO Adventure in the Real World
Earth Science (14th Edition)