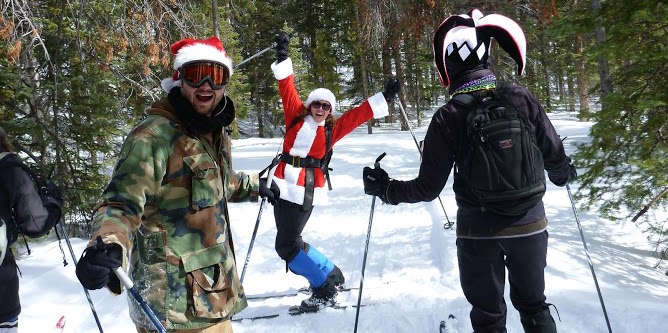 The days are short, the nights are long, the only solace we can take from the coming cold and darkness is to give each other gifts. If you're a nerd like us maybe you want those gifts to have a science bent? Well we are here to help you out with that with our annual gift guide for the geek in your life! Each of the Paleopals (in alphabetical order) has contributed something to this list to make your holiday shopping season as easy as can be, so let's dive right in!
Abe suggests:
What If?: Serious Scientific Answers to Absurd Hypothetical Questions by Randall Monroe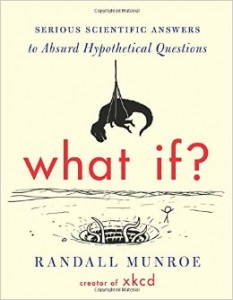 When it comes to science and comedy, few out there can integrate the two in the way that Randall Munroe does with his webcomic XKCD. Any nerd out there can appreciate the scientifically accurate humor in his work. Give the nerd in your life endless hours of entertainment with this totally 100% scientifically accurate guide to the most absurd questions in life!
Ben suggests:
A Pebble Smartwatch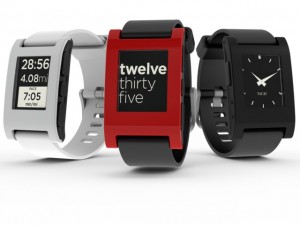 pretty happy with mine!
lots of apps already exist
there's a whole ton of nerds on a board who will make you any app you can think of if it doesn't exist yet.
An 11th Doctor Sonic Screwdriver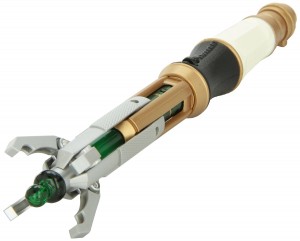 someone should buy me TWO so i can play with one, and turn the other one into a laser pointer
Over the Garden Wall Season 1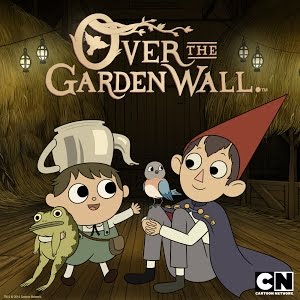 this is my favourite thing this fall
Charlie suggests:
In the Heart of the Sea: The Tragedy of the Whaleship Essex by Nathaniel Philbrick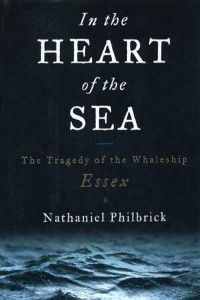 [Charlie talks about why he loves this book so much on our annual Thanksgiving show (out soon), but suffice it to say here that he thinks it's very very good.]
Jacob suggests:
Boston Terrier Brewing Co. poster print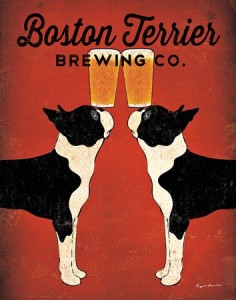 I have an adorable Boston Terrier named Bubbles. I also have this print. If you can't get your own Boston Terrier, this print is still very nice.
Kelly suggests:
Pre-order Augie and the Green Knight (expected out around February)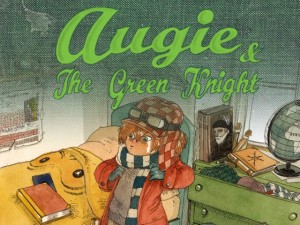 Augie and the Green Knight is a children's book about a precocious, adventurous, and risk-taking young girl and her adventures with the Green Knight. It contains beautiful artwork by artist Boulet, and is written by Zach Weinersmith. More info about the book can be found here and Ryan spoke with Zach about the book on the show which you can listen to here.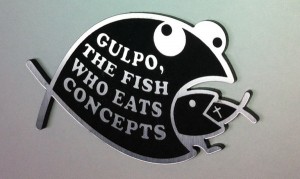 Are you tired of the endless creation-evolution debate occurring on the back of cars? Do you believe that there is no way a plastic Ichthys or Labyrinthodont will ever settle a metaphysical question?
Look no further, my friend. Introducing GULPO: The fish who eats concepts
Patrick suggests:
Knowledge if Beautiful: Impossible Ideas, Invisible Patterns, Hidden Connections–Visualized by David McCandless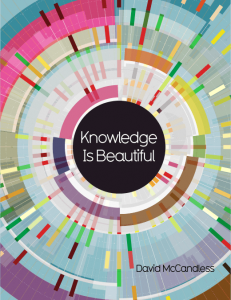 I really like data. I like it even better when it's presented well. This book does it better than just well, it presents complex data in visually stunning tableaus. An excellent coffee table book to impress the next nerd you have over for coffee.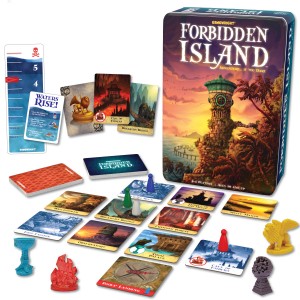 Maybe while you're friends are visiting you can interest them in a cooperative tabletop game? I like this one, maybe you will too.
Ryan suggests:
I suggest building your own Augmented Reality Sandbox. I built one, here's what it looks like in action.
There are two pieces of hardware you'll need but probably don't already have are
an Xbox Kinect

and a Short Throw Projector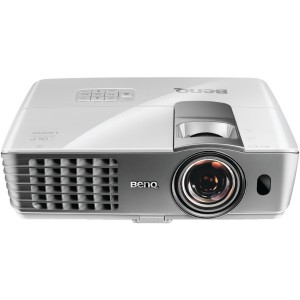 The software (which is free) and all the instructions to make it can be found here.
Didn't find quite what you were looking for? Check out guides from previous years! We've been doing this long enough that there has to be something in there for you.
Thanks for reading and have a great winter solstice!