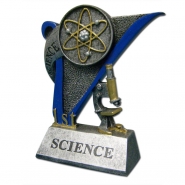 Hi Paleoposse… It's podcast award season again.  Here at Science… sort of we always view these things a little ambiguously. We, as a group of podcasters, don't have too much ambition as far as winning a category goes. But, we get a significant amount of new website traffic (and presumably new listeners) from the little bit of buzz these awards generate.  So if you have a few minutes and want to help out the show, go visit the podcast awards and nominate us (voting comes later).  This year Stitcher has decided to get into the game, we don't quite know what to expect from them, but again, being nominated certainly can't hurt (and we aren't as highly ranked on stitcher as we'd like to be). So go nominate us for a Stitcher award too if you are feeling generous.
Thanks for your support!
Related Media:
Solar System for Kids - Planets Train!
4M Solar Rover Kit