I view this as a cumulative exercise, I was checking out my recommendations from last year, and in my opinion they hold up pretty well. Check them out if you don't like what you see in this post.

For anyone that can read: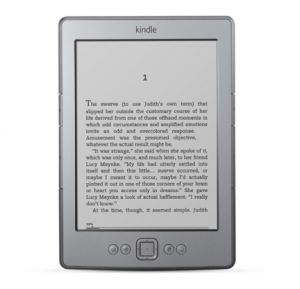 The Kindle, I eyed it suspiciously for years.  For the record I love books.  I like reading just fine, but I love books. But maybe the zen existence I'm living in California eventually caught up to me and I'm starting to appreciate the minimalist approach to all kinds of things, or maybe I just lugged my ever growing collection of dead trees around the country to one too many new apartments.  Whatever the reason, I've fallen in love the Kindle. That screen is so nice, after staring at an LCD screen all day, you come home turn on the Kindle (whose battery lasts forever) and read what looks to be ink on paper. I almost wrote a whole blog post on my Kindle, but was too busy reading on it to be bothered. Anyway, they are cheap and the special offers version often offers $1 books.
For kids that love natural history museums or, just as well, adults that love natural history museums:
Wonderstruck by Brian Selznick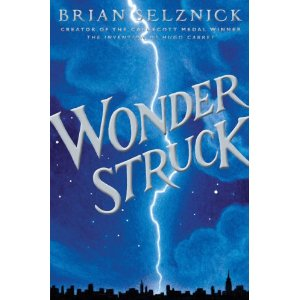 The American Natural History Museum in New York takes center stage in the plot of this mystery.  So, this is a doubly appropriate gift if the person you have in mind lives near enough to NYC to make a visit to the museum a reality once the novel has been digested and is back on the shelf.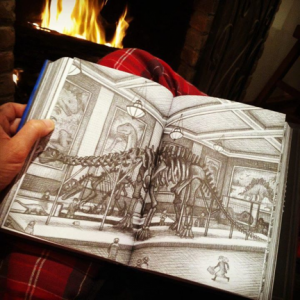 For the Potter Fan: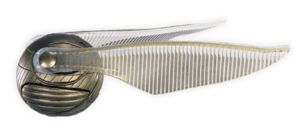 Most of the HP stuff is wildly overpriced. I won't tell you how much my wife paid for a golden snitch Christmas tree ornament.  This however, looks just as good in my mind, and is much, much cheaper.  A golden snitch antenna ball topper.  Put it on your car, leave it lying around your study, or add it to your quaffles.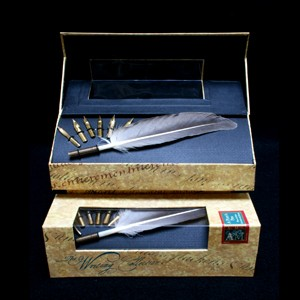 You know what would be even better, something that a Potter fan would enjoy that wasn't officially licensed by JKR. Here is the perfect solution. A real deal feather quill set.  The same one JK uses for all I know.  Also, good for the Deranged Millionaire on your list.  Speaking of which…
For the Deranged Millionaire: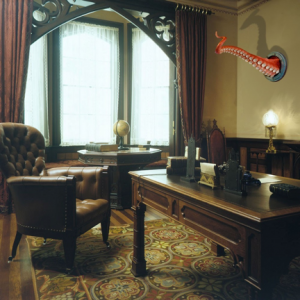 A wall tentacle. Really I guess it should be from your favorite Deranged Millionaire, because that's the only person that can afford it. And, furthermore, it's actually not even a solstice gift, because if you ordered it today it wouldn't be done in time for the Solstice, or even Christmas.  It takes eight weeks because they are all custom made.  Smaller varieties are available for less (medium  small I'm not sure how long they take to prepare). But this kicks off my list of things…
…For Cepholopod Lovers:
Cephalopods are in, I can feel it. It used to be zombies, and I guess zombies are still in, for reasons I don't quite understand. They just refuse to die (badum ching).  It might be the rise in all things cthulhu that is inspiring our inner cephalopod, but I think it's probably Dr. Zoigberg. In any case, I present to you a collection of cephalopodian weirdness at many different price points from across the interwebs gathered here for your solstice shopping convenience!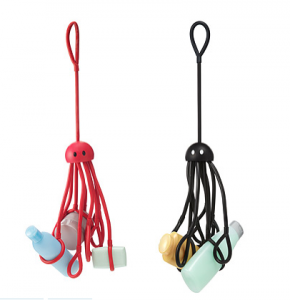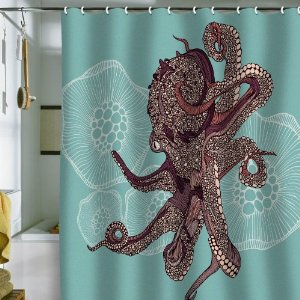 We all like to think about cephalopods, but where more than in the shower? Why not increase those soapy sentiments with a nice shower curtain or a squid caddy?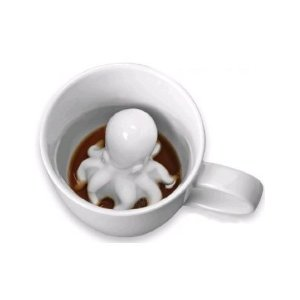 Afterwards, you can continue your morning octopus meditation with a cup of tea and tentacles.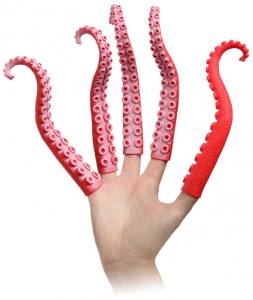 Finally, I wrap up with something we can all agree to enjoy, having tentacles for fingers.
For those Sci-Fi fans…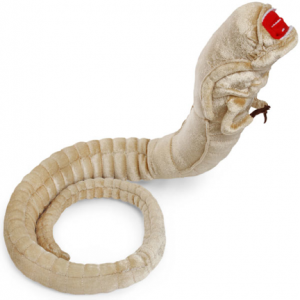 Who doesn't have a friend that will reenact the alien chestbusting scene at the drop of a hat?  Now, with this key prop, you might actually figure our what they are doing.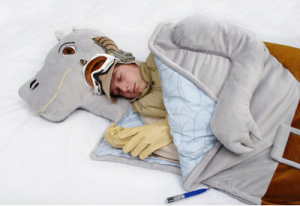 I probably recommended this taun-taun sleeping bag last year, but here it is again.  I think it pretty much speaks for itself. If you think they stink on the outside… check out the blue intestine patterned fabric on the inside.
For any other kid on your list: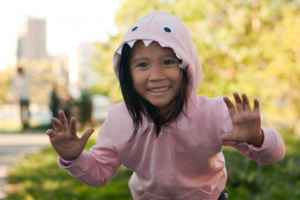 Their parents will probably appreciate this monster hoodie because it is quasi-useful, the kids will love it because, well, because it's a frikkin monster.